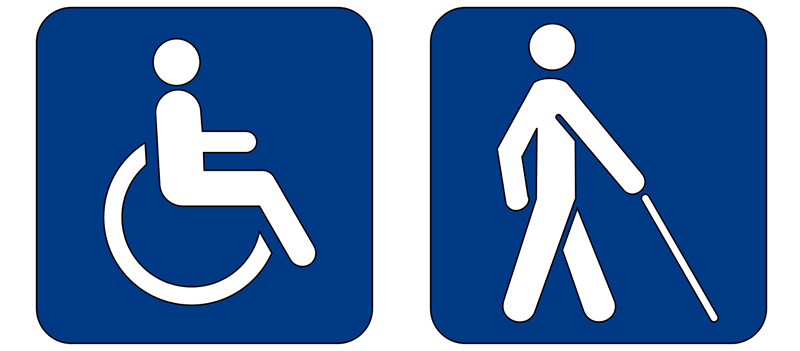 The interactive map is specially developed to provide information about the accessibility of cultural and historical objects for people with disabilities (wheelchair users, blind and partially sighted people) and for groups with reduced mobility. The provided information will contribute to the development of active recreation and barrier-free tourism in the project's target areas.
With the support of the USAID Project «HOVERLA», experts systematized databases, conducted public accessibility audits, and created an interactive map of barrier-free cultural and historical objects in the Western region of Ukraine. The map concisely describes the available conditions and amenities for the reception of all visitors, including for persons with disabilities (wheelchair users, blind and partially sighted persons) and representatives of low-mobility population groups. This project aims to provide information on the accessibility of tourist facilities for people with limited mobility and people with disabilities, providing support for the development of barrier-free tourism in the Western region of Ukraine by increasing the number of accessible cultural and historical objects.
The project team, «Barrier-free society - as an element of mutual respect between people and the key to community development,» strives to help everyone choose a barrier-free cultural and historical object where it can be physically accepted and inclusively provide tourist services.
In this map, we present tourist magnets, monuments of architecture, history, and nature of four regions of Ukraine, which have the potential of barrier-free accessibility. However, not all objects are fully accessible yet. These regions are Rivne, Zakarpattia, Volyn, and Lviv. Cultural and touristic objects were conscientiously selected and recommended by representatives of the public and local authorities of regions and cities. After our victory, Ukraine will become an even more attractive tourist destination for millions of people. Undoubtedly, there will be people with disabilities among the tourists. We also want all Ukrainians who did not have to travel due to barriers and inaccessibility to be able to see their country and visit the places they dreamed of visiting.
Your interest will encourage us to find and create new barrier-free places and routes for tourists with limited mobility to travel without problems. We invite you to an interactive tour of notable objects of Lviv, Zolochiv, Rivne, Lutsk, Uzhgorod, and other equally interesting Ukrainian cities. Experts are convinced that you will find time and inspiration for such a trip because tourism is a great mystery that fascinates, attracts, inspires, and always reveals something new to us.
We wish you an exciting trip!